Accountants offer to help businesses understand new measures
Tuesday, 29th November 2011.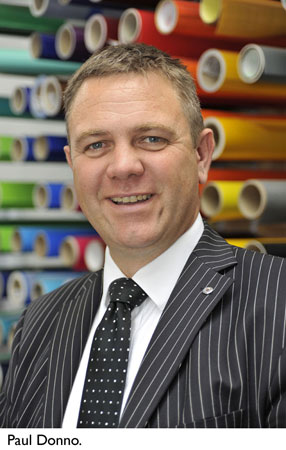 Haverhill accountants and business advisors Paul Donno & Co Ltd is keen to help businesses understand the full impact of the Chancellor's Autumn Statement presented to Parliament today.
Paul Donno & Co Ltd is offering to email its 'Business and Tax Pack' to any local business who would like to receive a copy. The Business and Tax Pack is in PDF format, it outlines the content of the Autumn Statement and the effect that the different measures will have on businesses.
Paul Donno said: "There was a lot of publicity surrounding the Autumn Statement this year. It seems as though we were all looking for the silver bullet, for the solution that is going to kick start the UK economy and put everything back on track - fast.
"The reality is that the economy is very fragile and the influence the global economy has on what is happening in the UK is way beyond our control.
"The only certainty is uncertainty and as business owners we have to just get on with it. Whatever the Chancellor has done, or failed to do, through the Autumn Statement to enhance growth in the economy, that growth isn't going to happen overnight.
"While I believe we should all be aware of the measures taken, which is why we are offering to email the information to businesses, ultimately the fate of our business is in our hands and we have to take responsibility for what happens."
If you would like to receive your free PDF email louise@pauldonno.co.uk with "Business and Tax Pack required" in the subject line of your email. You will be sent the information by return.
To contact Paul Donno & Co Ltd, call 01787 281688 for the Glemsford office or 01440 707184 for the Haverhill office, you can also visit www.pauldonno.co.uk to find out more about the company.

Comment on this story
[board listing] [login] [register]
You must be logged in to post messages. (login now)