Haverhill Arts
"Brilliant by any measure..."
Home to one of Suffolk's largest and most successful arts festivals, held every June, Haverhill enjoys a vibrant arts scene all year round.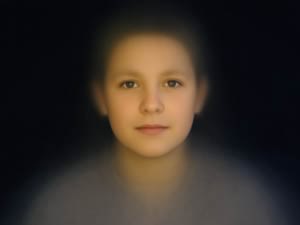 A lively and progressive arts programme run by the town council determines much of this cultural experience. Haverhill Arts Centre, funded by the town council, plays host to a wide range of activities - both professional and amateur - and is associated with a strong tradition of excellence. It has long acted as a showcase for up and coming creative talent, while providing a platform for the big, prestigious names.
Audiences benefit from concerts, international artists, live music, renowned theatre and dance companies, blockbuster films and pre-west end productions.
The town is especially rich in the performing arts with a number of local theatre companies, including Haverhill Arts Centre's in-house Centre Stage Company, dance schools and a thriving music scene. Local bands perform regularly at Haverhill Arts Centre and around the area.
Haverhill also takes its place on the world stage with its very own internationally acclaimed symphony orchestra, the Haverhill Sinfonia.
Arts and culture are a vital part of the quality of life in this town where creative energy flourishes. Haverhill has justifiably earned an enviable reputation for innovation in the arts, coupled with a lively and progressive entertainment programme.
The highlight of Haverhill's cultural year is the annual Haverhill Festival, held in the last two weeks in June. The festival, faithful to its original aspirations, is still very much a community led celebration offering free access to many events.
Now recognised as one of Suffolk's largest festivals it brings scores of international musicians, dancers and performers to the town for a fortnight long extravaganza that even spills on to the streets.
Music
Haverhill's music scene is not to be missed and offers a staggering array of jazz, country, avante- garde rock, folk, indie and classical.
For those who appreciate their music loud, hard and fast the Haverhill Rock Competition takes some beating. It attracts bands from across the region and is widely recognised as a launching pad for newcomers and young talent.
At the opposite end of the music spectrum are the award winning Haverhill Silver Band and the Haverhill Sinfonia, a world class orchestra of international repute. Both organisations regularly perform concerts at Haverhill Arts Centre and at other venues around the town.
Haverhill Summer Music is the town's celebration for lovers of classical music promoted by Haverhill Sinfonia. In July 2007, there will be four concerts to enjoy, two recitals and two orchestral concerts including music by Bartok, Finzi, Wiren, Dvorak, Mendelssohn, Chadwick and Ives.
Visual Art
Exhibitions celebrating the very best contemporary visual art from local artists and schools are held regularly at Haverhill Arts Centre.
The Haverhill Art Group meets on the second Wednesday of every month at 7.30pm at Haverhill Arts Centre.
Haverhill Arts Centre
Haverhill Arts Centre is housed in the town's former civic hall. An impressive nineteenth century building with a Grade II listing, it has now been restored to its full splendour and plays host to over 250 events each year.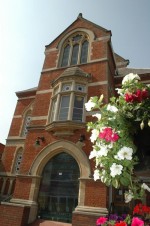 Built in 1883, the hall was a gift to the town from local industrialist and philanthropist Daniel Gurteen who stipulated that it should be a 'town hall for the inhabitants of Haverhill'. His words illustrate his intent that the building should offer cultural provision as much as fulfilling its civic role.
Throughout the last century the hall was used for a range of social activities reflecting the changing nature of the times. From playing host to choral music in its early days, it glittered with regular dances, hops and jives in the fifties and sixties, finally donning a lighthearted mood with bingo and pantomime in the seventies and eighties.
In the early 1990s, after much local consultation, St Edmundsbury Borough Council, with support from the Arts Council of England and the Foundation for Sport and the Arts, converted the building into an arts centre designed to present a range of live entertainment, plus cinema and community activities, as well as providing meeting rooms for local clubs and groups.
The renamed Haverhill Arts Centre opened on 1 December 1994, and in 2004 came under the operational control of Haverhill Town Council

Very much at the heart of the town's vigorous arts community, Haverhill Arts Centre provides essential resources and support for many local actors, artists, musicians and dancers. The eclectic nature of the centre's calendar of events helps to promote cultural diversity and encourage community cohesion. Its gift for producing dynamic and ambitious arts and entertainment programmes is legendary. Features include theatre, cinema, comedy, children's shows, music, dance, spoken word, exhibitions and a variety of participatory workshops for children and adults.
Having gained a reputation for staging innovative, high quality work in a friendly and enthusiastic atmosphere, Haverhill Arts Centre is now adept at attracting international performers.
Facilities include a café, open Monday to Saturday from 10.00am to 4.00pm, an exhibition area, meeting room, digital studio, bar, toilets, full disabled access and baby changing facilities. The Haverhill Local History Centre is also housed in the building.
Haverhill Arts Centre is managed by Haverhill Town Council with financial assistance from St Edmundsbury Borough Council.