An invitation to artists and craftspeople living in Suffolk
Tuesday, 8th January 2008.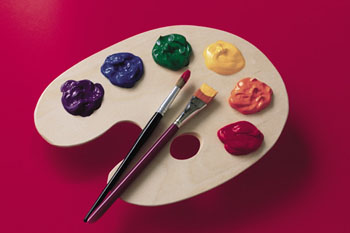 If artists living and working in Suffolk wish to reach a wider public, Suffolk Open Studios is the organisation for them. Established in 1993 it is now the premier arts group in Suffolk and beyond. It is run by artists for artists and is mutually supportive giving artists the chance to make friends and work cooperatively with like-minded people.
Two years ago an entirely new Committee organised a comprehensive overhaul of the management structure. Since then it has reviewed and refined the organisation effecting a sound basis and vitality for future plans.
The main events in 2008 are the Showcase Exhibition in May, the Open Studios month of June and the Autumn Exhibition in November. There is also support available for members wishing to organise SOS Member Exhibitions at other times of the year.
New this year is a £500 Art Prize for the most outstanding work, sponsored by Great Art and the East Anglian Daily Times. A panel of external judges will select the winner at the Showcase Exhibition.
Each year there is a new full colour Directory that contains an illustration, mission statement and location of every member plus other useful information. 30,000 are distributed widely throughout Suffolk and beyond. This has added value for the artist since it is a useful handbook in the public domain far beyond the three main SOS events.
The website www.suffolkopenstudios.co.uk continues to grow and provides a coherent central link for members. It contains guidance on joining for the aspiring member plus an accessible notice board and other useful information. It is also vital for publicity since it contains an on-line version of the Directory. It includes dates and venues for all SOS events plus a regularly updated news service for interested visitors.
Suffolk Open Studios is a non-selective organisation with a commitment to make art accessible to a wider public and to provide support to participating artists.
Deadline for 2008 membership is 31st of January so time is short. For a paper application form, contact Alison Calvesbert on 01449 613077 after 6pm. To apply on line is a simple process; visit:

Comment on this story
[board listing] [login] [register]
You must be logged in to post messages. (login now)