Businesses in Haverhill 'Adopt a Highway'
Thursday, 22nd March 2007.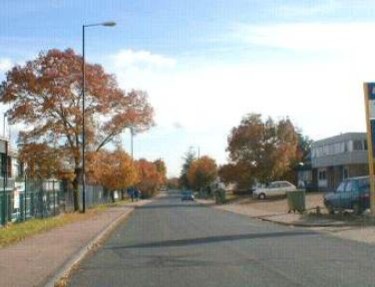 Local businesses in Haverhill have shown their commitment to their environment by signing up for a new scheme designed to keep roads and verges clean and clear.
St Edmundsbury has launched the new 'adopt a highway' scheme after the idea proved successful in America. Local businesses, community groups and individuals are encouraged to sign up and adopt a stretch of road which they then maintain by picking up litter and rubbish. In return, a sign is put up telling people which business is sponsoring the road. So far, five Haverhill businesses have signed up – Thule (Karrite) Ltd, Meltech, Travis Perkins, GMC (General Metal Cambridge) and Genzyme. Between them, they have adopted Falconer Road and Hollands Road. It is hoped that others will soon follow in their footsteps.
Cllr Jeremy Farthing, Portfolio Holder with responsibility for the environment, said:
"This scheme is to my knowledge the first in the county if not the country and will encourage organisations to show pride in their surroundings while helping to keep the borough looking attractive and clean for everyone."
If the scheme is a success, it is hoped it could be expanded across the whole borough. Anyone interested in adopting a highway should contact Waste Management on 01284 757320.

Comment on this story
[board listing] [login] [register]
You must be logged in to post messages. (login now)