Can you help document computing history?
By Jason Fitzpatrick on Thursday, 6th August 2009.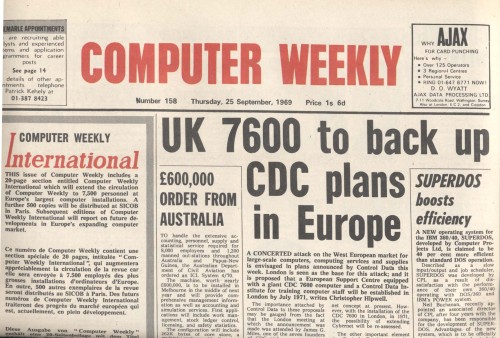 The
Centre for Computing History
is looking for a volunteer to help transcribe historical computing related events from vintage computer journals onto it's website.
The work can be done from home by anyone with a computer and an internet connection.
David Coxshall said "We have a huge number of computing journals dating back to the mid sixties which contain some important and interesting stories that help document the evolution of the industry over the past 40 years. It's really important that we get this information online so that others studying the subject can use the information.
Our website already contains a wealth of information and we really would like to make a first class computing history timeline that demonstrates the important role that the UK has played in computing."
Anyone interested in helping out with this important project should contact David Coxshall : david@computinghistory.org.uk
E-Mail Link: david@computinghistory.org.uk


Comment on this story
[board listing] [login] [register]
You must be logged in to post messages. (login now)