Chamber gains new committee member from college
Friday, 25th March 2011.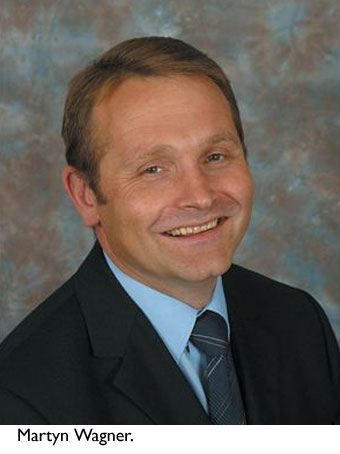 The vice-principal of West Suffolk College Martyn Wagner has joined the committee of Haverhill Chamber of Commerce.
West Suffolk College is one of the largest apprenticeship learning providers in the region with more than 1,000 apprentices and in addition delivers training for around 1,400 employers to in excess of 3,000 staff, a significant number of these in the Haverhill and surrounding area.
Sarah Howard, chairman of the Haverhill chamber, said: "We are delighted to welcome Martyn to our committee.
"Many of West Suffolk College's full-time students live in the Haverhill area and for a number of years Martyn was a governor at Castle Manor Upper School.
"This together with working with local employers and developing the college's Haverhill Learning Centre, has given him a knowledge of the area and a desire to see enterprise continue to grow and thrive for the benefit of the local community."
Martyn will join fellow committee members - Alison Bowyer of Abbeycroft Leisure, Matt Bryant of Castle Manor Business and Enterprise College, Alan Caldwell of Stevens Solicitors, Justin Friend of Amicus Financial,Rob Maidment of Suffolk Development Agency, Marian Merch-Chammon of Samuel Ward Academy, Paul Millar of Ipswich Building Society, Donna Revell of The Days Inn, and Sue Warren of Simply PR.
Martyn said: "I am very pleased to be joining the committee. The chamber run excellent events and it is an excellent forum for engaging with business for mutual benefit."

Comment on this story
[board listing] [login] [register]
You must be logged in to post messages. (login now)