Do You Have What it Takes to be a Star?
Wednesday, 24th September 2008.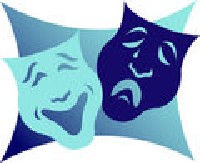 If so, why not be a part of HAVERHILL'S GOT TALENT? Auditions for this year's big talent event will take place in Haverhill during November. Organisers of this year's event are urging you not to miss this opportunity to showcase your talents. What's more, there are big prizes to be won!
To enter, simply go along to any one of the open auditions which will be held between 5pm and 9pm at the following venues.
3rd November 2008 – Samuel Ward Upper School
4th November 2008 – Castle Manor Upper School
7th November 2008 – Castle Manor Upper School
The event will be split into two age groups
17 and under
18 and over
Under 17's may be accompanied by an adult backstage.
Teams and Groups will be entered into the age group determined by the age of the eldest member. Each group may be accompanied by a maximum of two adults backstage.
Entry to Haverhill's Got Talent is FREE
A fee of £2 per person will be charged for those wishing to watch the auditions.
Drinks and snacks will be available throughout the auditions.
For further information reply please call Katie - 07874877092 or email address below:
E-Mail Link: dellsschoolofdance@hotmail.co.uk


Comment on this story
[board listing] [login] [register]
You must be logged in to post messages. (login now)