East Anglia's Children's Hospices in Triathlon Call
Tuesday, 15th April 2008.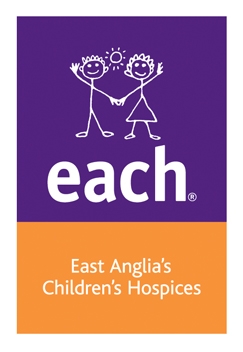 After watching the London Marathon, have you found yourself with itchy feet? If so, EACH could get you running, cycling and swimming in this year's Mazda London Triathlon on the 9th and 10th of August.
As the largest of its kind with over 13,000 participants entering each year, the Mazda London Triathlon makes for a great day and a great challenge. Consisting of a run, a cycle ride and a swim of varying lengths, the event sees competitors of all abilities taking part – around 50% of entrants have never even taken part in a triathlon before. It's not just for individuals; teams of three are also encouraged to enter.
East Anglia's Children's Hospices has a few places left ready for eager readers. Participants are sent an EACH t-shirt, fundraising tips and an opportunity to visit one of the charity's hospices and meet the fundraising team. Money raised from the event will help to maximise the quality of life for children with life-limiting and life-threatening conditions across East Anglia.
EACH aim to maximise the quality of life for children with a life-limiting or life-threatening condition and to support their families. Care and support is delivered in the family home or at one of the three hospices in Quidenham (Norfolk), Milton (Cambs) and Ipswich (Suffolk). Some children may only have a very short time to live, perhaps only weeks or months, others may reach young adulthood but EACH's aim is always the same – to enhance their quality of life and support their family.
This year it is anticipated that it will cost around £4.9 million to run all 3 hospice services - approximately £3.9 million of this is required from voluntary donations.
EACH's Fundraising Assistant Danielle Clarke commented, "We rely on voluntary donations for 80% of our funding so the Mazda London Triathlon is not only a fantastic way of raising money but also for keeping fit!"
To enter, please call Danielle on 01953 715556 or e-mail below. For further information about EACH please visit the website.
E-Mail Link: danielle.clarke@each.org.uk


Comment on this story
[board listing] [login] [register]
You must be logged in to post messages. (login now)