Football Funding Announced
Monday, 7th September 2009.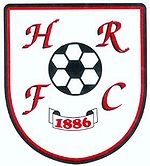 Community leaders and partners have welcomed a landmark agreement on the funding package for the £1.95 m Haverhill community football project, which will greatly increase opportunities for community involvement in football as well as providing Haverhill Rovers FC with a new home at Chalkstone Playing Fields, Haverhill.
St Edmundsbury Borough Council has been working with Haverhill Rovers FC to secure capital funding from the Football Foundation and the Football Stadia Improvement Fund (FSIF). They have jointly been offered £450,000 from the Football Foundation towards the capital project with an additional £70,000 of revenue funding. Haverhill Rovers has been offered £100,000 from the FSIF. A new partnership, the Haverhill Community Sports Association has been set up to run the scheme. However, before the offers could be accepted, partners had to address a funding shortfall, which St Edmundsbury has made a substantial further contribution of £100,000 towards, bringing its total financial contribution to the scheme to £1.4m.
Cllr Lynsey Alexander, St Edmundsbury Borough Council Cabinet member for Culture and Sport said,
"This project has had very strong support from the community and I am delighted that in these hard times, the merits of the project have been recognised with this significant grant, which we have been glad to accept."
Terry McGerty, President of Haverhill Rovers said
"After 15 years of involvement with Haverhill Rovers Football Club it will be a real achievement for everyone to see the start of this community football project, which will be a tremendous asset to Haverhill. I would like to thank St Edmundsbury Borough Council and the committee of the Haverhill Community Sports Association for the hours of work involved in putting together the development and business plans necessary for success of this project."
Paul Thorogood, Chief Executive of the Football Foundation and the FSIF said,
"We warmly congratulate St Edmundsbury Borough Council, Haverhill Rovers FC and the Suffolk County FA for their hard work and dedication in securing this award.
"Sport is playing a central role in helping people to stay fit, strengthen communities and promote responsibility amongst young people. This new project in Haverhill is but one example of thousands across the country that the Football Foundation is supporting with money provided by our funding partners – the Premier League, The FA and Government."

Comment on this story
[board listing] [login] [register]
You must be logged in to post messages. (login now)