Great Haverhill Cineworld competition
Thursday, 29th April 2010.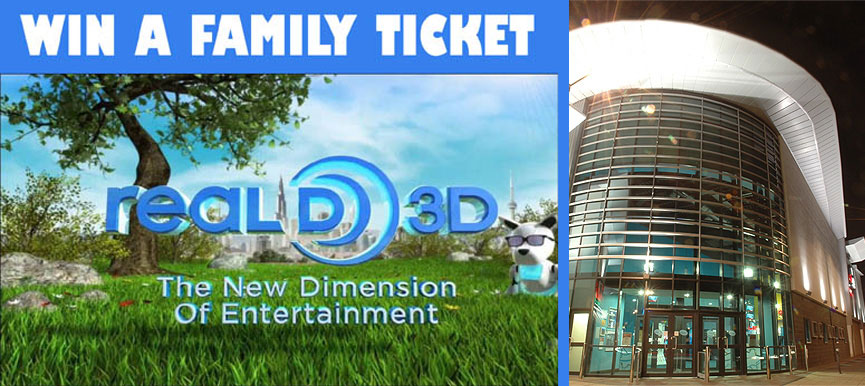 You could be among the first to see a 3D film in Haverhill - absolutely free!
This week Haverhill-UK and Cineworld bring you the chance to win a family ticket to sample the Haverhill cinema's fabulous new 3D experience, which launches on Friday.
This great prize comprises a free family ticket for up to four people - 1/2 adults and 2/3 children - to enjoy a 3D film of the winner's choice and time during the cinema's week-long 3D Catch-Up event next week.
The ticket will also include four pairs of 3D glasses that can be re-used at all 3D screenings at any Cineworld cinema.
The 3D Catch-Up event runs from Friday, April 30 to Thursday, May 6, and the cinema will be showing Tim Burton's eye-popping adaptation of Alice In Wonderland 3D, and two other big recent hits, Clash Of The Titans 3D and How To Train Your Dragon 3D.
Each film will play several times and with varied showing times throughout the week. Tickets are on sale now at the Cineworld box office, at www.cineworld.co.uk or on the film information line 0871 200 2000.
But to win your free family ticket all you have to do is answer the following simple question:
'Who directed the 2010 3D smash Alice In Wonderland?'
Submit your answer to haverhill@cineworld.co.uk and include your name, address and phone number on the e-mail. Entrants should be over 18 years old and only one entry per e-mail address will be accepted.
The closing date is midday on Friday, April 30, the winner will be informed shortly after, and the prize will be available immediately.

Comment on this story
[board listing] [login] [register]
You must be logged in to post messages. (login now)