Haverhill's Computer Museum to Feature on TV – 22 August
By Elaine Collins on Wednesday, 20th August 2008.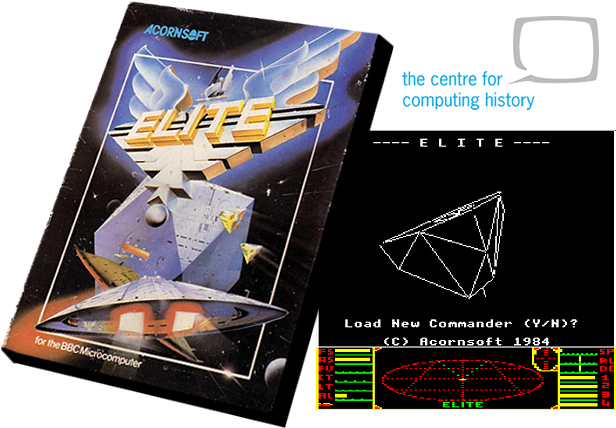 The
Centre for Computing History
will feature prominently in a new documentary - 'Brits Who Made the Modern World' - due to be screened on Friday 22 August at 7.30 on Channel 5.
This episode of the documentary series, which is hosted by media star Peter Snow and has been looking at the untold stories of British scientific innovations, focuses on the development of Britain's 1.4 billion pound computer game industry. In the early 1980s, two pioneering Cambridge undergraduates, David Braben and Ian Bell, set out to achieve the seemingly impossible task of developing the world's first 3-D computer game. The result was Acornsoft's Elite; the game was released for the BBC Micro in 1984 and sold over 150,000 copies.
The
Centre for Computing History
was contacted in February 2008 by Raw Television in their quest to locate the vintage computers they needed to make the programme on Elite. Haverhill's museum was able to provide the lot - a BBC Micro, Acorn Atom, Apple 11 and other items from the Elite era.
The centre was even asked to program some of the machines. Luckily one of the Centre's directors, Jason Fitzpatrick, possesses the appropriate skills and was able to create instructions in BASIC and assembly code for the BBC Micro. In fact, the team were so impressed with Jason's expertise and knowledge of the subject that he was interviewed by Peter Snow and will also appear in the programme.
Described by many as the seminal space trading game, Elite created a new genre in computer games. Featuring interstellar travel in a distant cluster of galaxies in the outer universe, Elite was arguably the first home computer game to use 3D vector graphics with hidden lines removed. It came with a novella that set the scene and gave insight into the moral and legal codes within the game.
A unique 1980s office set was created at The
Centre for Computing History
for Peter Snow to use in many of the scenes. So watch out for the set which features vintage computers, gadgetry, discs, cassette players and keyboards from the early to mid 80s. It exists here in Haverhill!
E-Mail Link: press@computinghistory.org.uk


Comment on this story
[board listing] [login] [register]
You must be logged in to post messages. (login now)