Haverhill Town Centre Alcohol Ban Begins
Tuesday, 29th April 2008.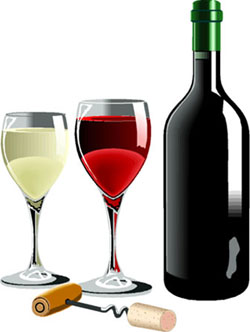 The Haverhill town centre alcohol ban aimed at reducing anti-social behaviour will come into effect on Thursday 8 May.
The ban follows extensive consultation and makes it an offence to drink alcohol in designated and well signed parts of the town centre. It allows police officers to confiscate and dispose of alcohol in both sealed and open containers and anyone who refuses to hand over their alcohol when asked could be arrested and / or fined up to £500. The ban doesn't prevent people from sitting outside to enjoy a drink at properly licensed cafes, bars and restaurants.
The ban works in a similar way to the Bury St Edmunds byelaw, which made a noticeable difference to levels of petty crime and vandalism.
Cllr Sara Mildmay-White, St Edmundsbury Borough Council Cabinet member responsible for crime and disorder reduction said: "The ban is an excellent example of agencies working together to tackle concerns from Haverhill residents. It sends a clear message that we will not tolerate anti-social behaviour and we will continue to look at appropriate and targeted measures to protect the quality of life of all members of the community."
Haverhill Neighbourhood Inspector Adrian Dawson added: "The Police, Town councillors and the Borough Council have all received complaints from the community in Haverhill about people drinking in public, and causing anti-social behaviour and intimidation to residents. The public have been consulted and there was overwhelming support for the alcohol ban. The Police will therefore enforce the ban as part of the Safer Neighbourhood Team ethos of listening to and responding to local concerns."

Comment on this story
[board listing] [login] [register]
You must be logged in to post messages. (login now)