Haverhill-UK Smashes All Previous Records
Wednesday, 15th August 2007.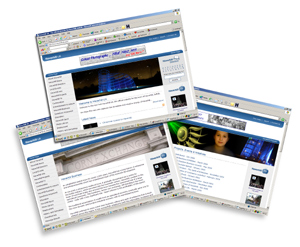 We're delighted to report that www.Haverhill-UK.com - Haverhill's Community Website - now in its ninth year of promoting Haverhill online, broke previous visitor numbers last month...
The website has witnessed a month on month rise in traffic since it underwent a revamp last November. By the end of 2006, visitor figures had increased from 9,000 per month to 12,000 and this had doubled again by March 2007. But July of this year saw the website, operated by Haverhill based
Pure Energy Multimedia
, break all past records with an impressive 33,083 visitors for the month, who viewed a staggering 112,192 pages!
www.Haverhill-UK.com continues to generate a local and international community of visitors without the support of either public funding or other traditional media forms. It regularly receives press releases from local organisations and businesses and attracts a lively, usually pertinent, occasionally controversial mixture of contributions to its forum area.
Pure Energy MD, Jason Fitzpatrick commented: "These visitor figures speak for themselves. They are quite exceptional for an independent community website serving a town the size of Haverhill.
"We are conscious the site positions the town on the world stage and it's gratifying to see that we're attracting visitors from across the globe. It's also great to feel confident we are making a positive contribution to the sense of community that exists here in Haverhill."
For further information contact:
E-Mail Link: editor@haverhill-news.com


Comment on this story
[board listing] [login] [register]
You must be logged in to post messages. (login now)