Heritage Fair at West Stow
Tuesday, 27th March 2007.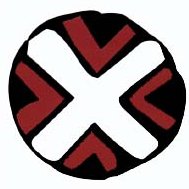 This Easter the Anglo-Saxon Village at West Stow will host a unique Heritage Fayre on 8 & 9 April (Easter Sunday and Monday). The Fayre will include market stalls from the Saxon, Viking and Norman periods, plus Living History and demonstrations of crafts such as weaving, dyeing, rope making, pottery & metal working.
In addition to the adventure playground there will be puppet shows and storytelling to help keep children entertained, and refreshments will be available throughout the day. However, for many people the highlight will be the Dark Ages Games which have been hugely popular at previous Easter events. Visitors will be able to try their hand at historical games and competitions dating from the Dark Ages and other periods, such as spear throwing, archery, quoits, kayles and tip cat.
So, if you fancy some old-fashioned shopping, or want to see which of your family would have made a great hunter with their spear-throwing skills, the Heritage Fayre will make a great day out this Easter. Call 01284 728718 for more details
E-Mail Link: weststow@stedsbc.gov.uk


Comment on this story
[board listing] [login] [register]
You must be logged in to post messages. (login now)