Housing Choices
Sunday, 24th February 2008.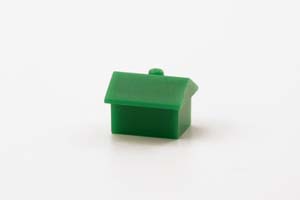 People across St Edmundsbury will have more choice about where they live thanks to a new choice-based lettings scheme introduced this month.
The new scheme, called Home-Link, will see people on the housing register bidding for their preferred property. All available homes in St Edmundsbury, as well as those in the Cambridge, Fenland, East Cambridgeshire, Forest Heath, Huntingdonshire and South Cambridgeshire districts, will be advertised on a dedicated website (www.home-link.org.uk) and in a fortnightly magazine. Details will also be available at council and housing association offices.
Applicants on the housing register can then place an expression of interest, known as a bid, for up to three homes every fortnight. They can do this in several ways, including through the internet, text message, post and telephone. Around ten percent of the properties in each district will also be pooled to allow people to bid for homes outside of the district they originally applied to.
The property will be offered to the applicant in the greatest housing need. If they refuse the home, the second person on the list will be offered it instead. Safeguards are also in place so that anyone who refuses a property will not lose any of their priority. Everyone on the housing register has already been sent full details of the scheme.
Cllr Sara Mildmay-White, St Edmundsbury's portfolio holder with responsibility for strategic housing, said:
"Home-Link is an extremely important scheme because it will offer people much more say in where they live and the type of property they live in. We have worked closely with all of the other councils in the Cambridge area to bring this scheme forward and are delighted to now be able to launch it to our residents."

Comment on this story
[board listing] [login] [register]
You must be logged in to post messages. (login now)