Joel victorious in final county tour event
Wednesday, 7th August 2013.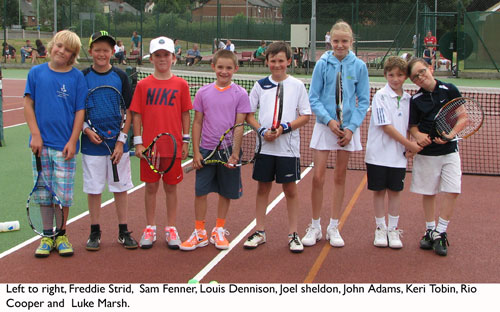 Haverhill Tennis club held its last County Tour tournament of the summer season on July 20, with eight children aged ten and under taking part.
Luke Marsh (seeded one) beat the vastly improved Sam Fenner 4-0 in the first round and then lost to Joel Sheldon in the second round in a very close match, finally losing 7-3 in the deciding tiebreak after being four games all.
In the bottom half of the draw Keri Tobin beat John Adams 4-0 in a match that was closer than the score suggests. Louis Dennison beat Rio Cooper in another great match 4-0.
Louis then went on to play Keri in the semi final where he found the Haverhill player in fine form winning 4-0. Joel played a superb final though, to beat Keri 4-0.
In the consolation draw Freddie Strid powered his way through to win the consolation, beating Sam Fenner and John Adams.
For information about playing at Haverhill Tennis Club, log into www.haverhilltennisclub.co.uk

Comment on this story
[board listing] [login] [register]
You must be logged in to post messages. (login now)