Judges join TV Apprentice star at awards night
Tuesday, 22nd February 2011.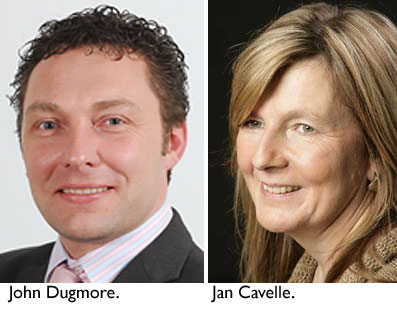 Judges have been confirmed this week for the prestigious Haverhill Chamber of Commerce Business Awards.
Jan Cavelle of the Jan Cavelle Furniture Company in Haverhill, local business editor Jenny Chapman, and the chief executive of Suffolk Chamber of Commerce John Dugmore are to judge 11 of the categories, with TV Apprentice Clare Young, who is also host and guest speaker on the night, judging the Young Entrepreneur category.
Businesses have until February 28 to enter online for a chance to be crowned winners of the various categories, including Business of the Year, Retailer of the Year, and Best Use of Technology, to name just three.
For a full list of all 12 categories log onto www.haverhillchamber.co.uk and click on the Business Awards tab.
The awards culminate in a spectacular gala awards night to be held on Saturday, May 14, at Chilford Hall, with a superb three-course meal, wine and dancing to a live band and disco.
To find out more about joining the other companies already taking part in these awards celebrating all that's best about businesses in Haverhill call Kim Brown, managing director of Boleyn Events, on 01473 712330/07740 563198 or alternatively email kim@boleyn-events.com.
Tickets for the Gala Awards Night, due to be hosted by BBC 1's Apprentice finalist Claire Young, are now on sale via the chamber's website and prices have been held at 2008 prices. Bookings are via www.haverhillchamber.co.uk and click on the Business Awards tab.
To keep up to date with the planning of this year's Haverhill Chamber of Commerce Business Awards, you can click onto their Facebook page www.facebook.com/haverhillchamberofcommerce or follow them on www.twitter.com/haverllchamber

Comment on this story
[board listing] [login] [register]
You must be logged in to post messages. (login now)