Meow may mean there's a dangerous cat about
Tuesday, 16th March 2010.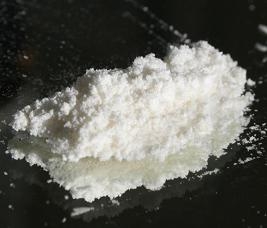 A controversial but currently legal new drug is now being bought and sold in Haverhill, according to police intelligence, and they are urging any concerned parents to contact them if they need to know more about it.
Mephedrone, known as meow meow is a legal form of amphetamine similar to speed but with a more long-lasting effect (6-8 hours), and is often sold over the Internet as plant food.
Its full name is 4-methylmethcathinone, abbreviated to MMCAT, hence its nickname, and it is a white powder generally snorted although it can be smoked or injected.
There have been deaths linked to it around the world since it first appeared in France in 2008, but its long-term effects are little known because it is so new.
It hit the headlines in the UK in November last year when it led a teenager to 'rip off his own scrotum' according to The Sun.
Sgt Sarah Bartley of Haverhill police said parents may not know what it is and if any were concerned about it they could go to the police for more information
"We have intelligence that it has arrived in Haverhill and people are dealing it," she said.
"Haverhill does not generally suffer from a drugs problem any more than anywhere else. This is, at the moment, a legal drug, although the Government is being called on to change that."
The intended effects of meow include increased alertness, euphoria, excitement, feeling of stimulation, urge to talk, and openness.
However drug action team research has shown it can cause nose bleeds, nose burns, hallucinations, nausea, vomiting, blood circulation problems, rashes, anxiety, paranoia, fits, and delusions
Other problems may include poor concentration, poor short-term memory, increased heart rate, abnormal heart beats, anxiety, depression, increased sweating, dilated pupils, the inability to normally open the mouth, and teeth grinding.
Reports also say that it can be compulsive to use and can create a state of psychological dependence.

Comment on this story
[board listing] [login] [register]
You must be logged in to post messages. (login now)