Money isn't everything
Monday, 20th February 2006.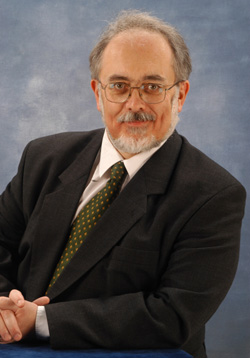 Stephen Walker
That was the message that came across at the February meeting of the Haverhill Chamber of Commerce held at Castle Manor Business and Enterprise College last Thursday evening. Stephen Walker from Motivation Matters Ltd presented an interactive presentation to an audience of over thirty local business people on how to motivate staff to gain competitive advantage in the market place.
Working in groups of employers and employees Stephen Walker encouraged people to think about the factors that motivate us to work and those that demotivate. He demonstrated that these factors are not always the same, for example research indicates the highest motivator is a sense of achievement but this is not the highest demotivator.
It is quite common for bosses and business owners to believe their team are motivated by money. Understanding that this is not usually the case and entering into a psychological contract with employees can make a real difference to the way a company operates and ultimately it's success.
John Dugmore, the new Chief Executive of the Suffolk Chamber of Commerce, addressed the meeting. John briefly outlined his plans for the development of the Suffolk Chamber. He is committed to developing and promoting Chamber membership benefits and is hoping to work closely with the Haverhill Chamber in the future.
The next Haverhill Chamber event, "Haverhill and the Suffolk Development Agency – How We Can Move Forward Together" will take place at the newly refurbished Barclays Bank, High Street, Haverhill on Wednesday 19th April.
The main speaker will be Terry Clarke, Chairman of the Suffolk Development Agency.
The cost for this event is £7.50 (inc VAT) for members and £10.00 (inc VAT) for non-members; the cost includes a light buffet.
To book your place please contact Elaine Carr by Wednesday 12th April 2006 by telephone
01440 710158 or by email on elaine@flipflopmarketing.co.uk
E-Mail Link: elaine@flipflopmarketing.co.uk


Comment on this story
[board listing] [login] [register]
You must be logged in to post messages. (login now)