Multiple burglar owns up to crimes under new system
Friday, 4th February 2011.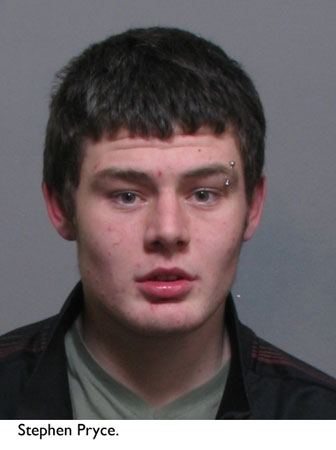 An 18-year-old was today jailed for more than two years at Ipswich Crown Court, after admitting carrying out a series of burglaries and thefts in Haverhill in 2009 and 2010.
Stephen Pryce, formerly of Sorrel Walk in Haverhill, was charged with burglary following an offence at a house in Glamis Close on December 9, 2010.
He was remanded in custody by the court and in January 2011 was produced from prison by Suffolk Constabulary's Operation Converter team.
Operation Converter works with offenders to encourage them to admit their crimes and be sentenced for all offences at the same time, rather than face being charged with offences where police find evidence at a later date.
This gives the offender credit at sentencing and a clean slate when they are released from prison, and helps victims of crime when offences committed against them and their property are
detected.
Pryce admitted a number of burglaries and thefts in Haverhill to officers, showing them where he had committed his crimes.
The following offences were then taken into consideration at court today, where he received a sentence of two years and five months in prison: theft, Stirling Drive, September 2009;
theft, Sorrel Walk, October 2009; house burglary, Sorrel Walk, February 2010; house burglary, Burnt House Close, February 2010; theft, Sperling Drive, October 2010; house burglary, The Keep, November 2010.
Det Insp David Giles said: "Pryce committed a number of burglaries and thefts in his home town, even targeting members of his own family.
"Thanks to Operation Converter, Pryce has admitted these offences and will now spend more
time in prison. Upon his release these crimes will be behind him, and he will be given the opportunity to engage with agencies that can further assist him to leave behind a life of crime.
"Operation Converter aims to stop people committing offences, as they have wiped their slate clean and can return to the community knowing that all their crimes have been dealt with.
"But if those who come through Operation Converter have not learnt under this process and they go on to commit further crimes on their release, they should then face a heavier sentence."

Comment on this story
[board listing] [login] [register]
You must be logged in to post messages. (login now)