Police and fire warnings as clocks go forward
Friday, 26th March 2010.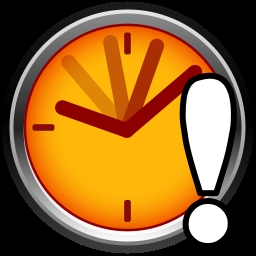 With the clocks going back this weekend, police and fire services in Suffolk have issued the usual seasonal warnings.
Suffolk Fire and Rescue Service are recommending people to check their smoke alarms as they turn their clocks forward to welcome the arrival of British Summer Time on Sunday morning.
Interim deputy chief fire officer Gary Phillips said: "It's important that people check their smoke alarms regularly and there's no better time to do it than now. Smoke alarms act as an early warning sign and, in recent months in Suffolk, many alarms have helped to save lives."
Suffolk Fire and Rescue Service carry out free home fire safety checks where they fit a free smoke alarm as part of the process. They also provide fire safety advice and help to identify fire risks within a home.
To arrange your free home fire safety check please contact the Community Safety Team on 01473 260586.
Meanwhile police are urging residents to keep their property safe.
As the evenings get lighter and the weather improves, criminals can take advantage of people spending more time outdoors and leaving windows and doors open.
Chris Gilmore, Inspector for Community Safety said: "It may be tempting to leave windows and doors open as it gets lighter, but this is an invitation for a burglar to take advantage of easy access to your home. Whether you are inside or outside in the garden, keep doors and windows secure so only you can get in and out.
"The same applies to your garage or shed – once you've removed the lawnmower or tools you are using, lock it behind you. Never leave items of value unattended in your garden, and don't leave them on display through a window either. Mesh or bars can be fixed on shed and garage windows to conceal your property and deter criminals from breaking in."

Comment on this story
[board listing] [login] [register]
You must be logged in to post messages. (login now)