Redevelopment will take the place of William Blake Court
Tuesday, 11th December 2012.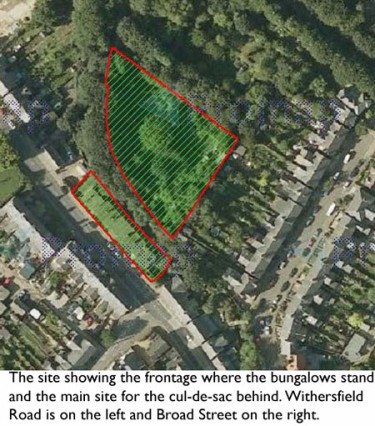 Havebury Housing has announced plans for a £2million redevelopment of a site including its bungalows in Withersfield Road as housing for over 55s to replace William Blake Court sheltered housing unit.
The 1960s unit, in Cambridge Close, will be closed when the new development is completed, hopefully at the end of 2014.
It is part of a review of the housing providerís social housing which led to the announcement of investment in William Blake Court and in Westbourne Court in Millfields Way which was built over 30 years ago.
A block along the road frontage and a cul-de-sac development on land behind on the other side of the stream are envisaged, creating five bungalows and 20 one and two-bedroom flats.
Havebury says the land to the rear of Nos 36-46 is currently very overgrown and has largely been
abandoned.
The housing provider is inviting people to comment on its website about the plan, where there are more details. It aims to bring forward a planning applicastion by the end of the month.

Comment on this story
[board listing] [login] [register]
You must be logged in to post messages. (login now)