Sex attack foiled by woman's bravery
By Martin Chapman on Monday, 20th May 2002.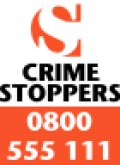 A knife-wielding man plans to rape a woman at a Haverhill school was foiled when she lashed out scratching and biting him.
The middle-aged woman was attacked from behind and dragged to the floor as she went to close a window at Burton End Primary. The attack took place shortly after 6 pm on Friday evening at the school in School Lane.
The attacker then pulled a Stanley-knife on her and tried to pull her trousers down. His attempts were foiled and he ran off after she fought back scratching and biting him. Her efforts have been praised by Suffolk Police who say they are treating the incident as attempted rape.
Tim Beach of Suffolk Constabulary said: "At this point we do not believe the victim was sexually assaulted in any way. However we are treating this as attempted rape."
"She showed immense bravery in fighting off her attacker, even when threatened with a knife. It is likely the would-be attacker suffered scratch marks and bites, particularly to his face, during the incident."
The victim is now recovering from the ordeal but was left with injured ribs and severely traumatised by the attack.
However Det Chief Inspector Tim Beach who is leading the hunt for the would-be rapist said he was in no doubt that if she had not put up a fight "the consequences would have been far worse."
Detectives are now desperate for anyone who knows someone who has received scratches and marks to their body in the last twenty-four hours to come forward.
A spokesperson for the Local Education Authority said that they would be in touch with the woman to provide her with the "appropriate support."
Moira Jackson of Suffolk County Council also confirmed security at local schools was being reviewed.
"We will be reviewing what happened with the police to see if any improvements need to be made to school security arrangements"
The attacker who is white and in his 30s is described as about 5 ft 10 in tall, with short dark spiky hair. He was unshaven and was wearing an off-white dirty top with grey jogging bottoms.
Police are appealing for anyone who recognises the description or has any information to contact them on 01284 774100 or call Crimestoppers,
in confidence
on 0800 555 111.

Comment on this story
[board listing] [login] [register]
You must be logged in to post messages. (login now)