Sex attacker hunt stepped up with poster
By Martin Chapman on Saturday, 25th May 2002.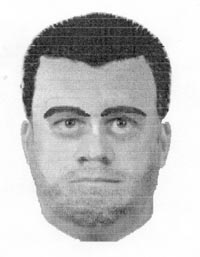 Detectives have stepped up their hunt for a would-be rapist with a poster campaign supported by a local newspaper.
The 52-year-old woman was attacked last Friday at Burton End School as she reached up to close a window. Her attacker dragged her to the floor and then pulled a Stanley knife out, trying to pull her trousers down.
However the attacker ran off after the woman lashed out biting and scratching him.
Now a posted printed by the East Anglian Daily Times is to be put up throughout the town in a hope that someone will come forward with a clue to help catcher the man responsible for the shocking attack.
Suffolk Police now have ten officers working on the case and alongside the East Anglian Daily Times have launched a poster campaign, appealing for anyone with information to contact them
Speaking earlier this week a police spokesman described their disappointment with the publics response after the publication of an e-fit.
"We are disappointed with the number of calls we have received, but there have been some which have provided useful lines of inquiry that we are now in the process of pursuing, a police spokesman said.
The victim was left severely traumatised and with rib injuries. Police have praised the woman's bravery in fighting off her attacker.
The attacker is pictured in the e-fit is described as being in his 30s, 5 ft 10 inches tall, with short dark spiky hair wearing grey jogging bottoms and an off-white top.
Anyone with information who recognises the man, who police believe sustained scratches and bite marks to the face during the incident should contact Suffolk Police on 01284 774100 or Crimestoppers on 0800 555 111.

Comment on this story
[board listing] [login] [register]
You must be logged in to post messages. (login now)