Suffolk - Creating the Greenest County
Tuesday, 6th March 2007.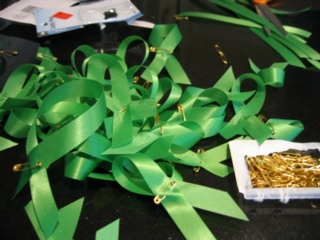 Suffolk County Council Cabinet will be discussing adopting a programme called: "Suffolk, Creating the Greenest County ", at its meeting on March 6. It is planning to set up a panel to look at how the county can reduce its carbon emissions and come up with more green policies.
With one of the highest rates of recycling in the country, Suffolk is making an important contribution to tackling global environmental issues. Creating the "Greenest County" is a shared vision for sustaining a new approach to environmental issues and aims to make Suffolk the "Greenest County" in England.
A "Greenest County " think tank of community partners has been established. The role of the think tank is to come up with ideas on how everybody can help to play their part in reducing the effects of climate change.
"Creating the Greenest County" think tank members include representatives of the Business Community, Landscape and Biodiversity, and Local Food, Drink and Tourism.
Eddy Alcock, portfolio holder for environment, waste management and economic development said: "If Suffolk is to be at the forefront of green issues we need to demonstrate how the community can work together on climate change matters. Through the 'Creating the Greenest County' programme this can be achieved."
A planned conference this autumn will review and celebrate Suffolk's achievements and commit to clear aspirations for further actions in climate change.

Comment on this story
[board listing] [login] [register]
You must be logged in to post messages. (login now)