Tesco Receives Green Light for Haverhill
Tuesday, 13th March 2007.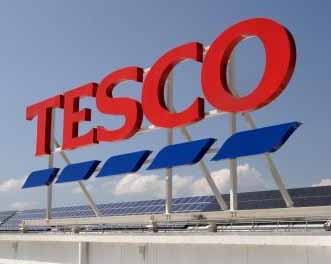 St Edmundsbury Borough Council has granted Tesco outline planning permission to build a supermarket in the centre of Haverhill. This future Tesco store will join a number of planned changes to the profile of the town including the development of a multiplex with five cinemas and four restaurants.
Nick Martin, Haverhill town centre manager said: "The dynamics of the town are about to change. People who come here now are amazed at the changes already. We have a wonderful business base and some fantastic businesses here. We need a town centre commensurate with the needs of those who have come to live and work here. We want them to spend their money here."
He added: "These are very exciting times and Tesco is part of that. I know some people have been concerned at the threat and the amount of non food items that could be sold at Tesco but in this modern day we do need to cater for what the public want and give customers choice and flexibility."
Paul Donno, chairman of Haverhill Chamber of Commerce, said: "We are happy that Tesco is coming here and do hope it will be the start of the regeneration of the town.
"However, we are also conscious that the links between Tesco and the town centre are crucial for it to work."

Comment on this story
[board listing] [login] [register]
You must be logged in to post messages. (login now)