Town roads are dangerous
By Gordon Mussett, Town Clerk on Thursday, 3rd May 2001.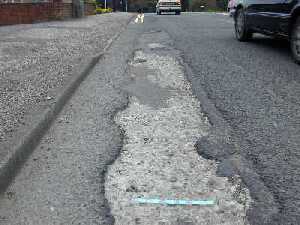 Haverhill Town Council
believe that many of the Town's roads and paths are dangerous, with large potholes and uneven surfaces. The Town Clerk has been asked to compile an album of photographs of the worst holes and trips in order that pressure can be brought on St Edmundsbury Borough Council, who maintain the roads.
If you think you know of a pothole that should be included in the album let the Town Clerk know by telephoning 01440 712858.
E-Mail Link: townclerk@towncouncil.haverhill-uk.com


Comment on this story
[board listing] [login] [register]
You must be logged in to post messages. (login now)