Window opens to apply for youth funding
Monday, 29th March 2010.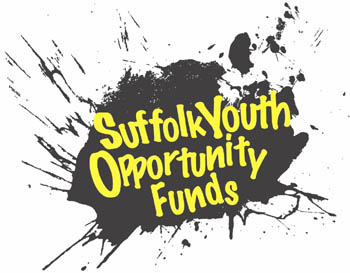 Young people across Suffolk can soon apply for up to £5,000 from the Youth Opportunity Fund (YOF) and Youth Capital Funds (YCF) each to run projects in their area.
Funding from YOF can support projects and activities whereas YCF can be used to fund new equipment and or building changes.
Young people aged 13-19, or up to 24 with additional needs, can apply but they will require the support of a local organisation or supporting adult.
Applications can be made from April 1 and all need to be received by 12 noon on April 30. You can find out how to apply at www.thesource.me.uk/yocf or contact Rachel Fell on 01473 260167.
Josh Ling from the Shotley Youth Project, which secured funding, said: "We feel that we have really achieved something and can offer young people in our village somewhere to go. The funding process was a really good experience and we learnt lots of skills."
Linda Anderson, senior youth worker who supports the Communi-K8 Youth Club from Bury St Edmunds, which also gained funding, said: "To go in front of the panel (as part of the application process) was a major achievement for them."
Graham Newman, Suffolk County Council portfolio holder for children, schools, and young people's services, said: "There are some tremendous benefits for young people in getting involved in these projects.
"Besides making a big difference to their communities and learning new skills it will help teach them how to be responsible for a project from start to finish - a valuable lesson for later in life."

Comment on this story
[board listing] [login] [register]
You must be logged in to post messages. (login now)