Winter in Haverhill
Monday, 11th December 2006.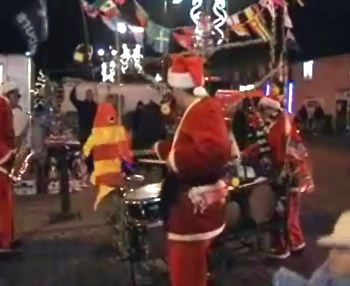 Haverhill celebrated the arrival of Christmas in spectacular style last Friday evening. Part of the 'Winter in Haverhill' season of events organised by
Haverhill Town Council
, Family Christmas Night proved to be an outstanding success.
Scores of visitors poured into the town, joining residents to enjoy the late night shopping opportunity, festive atmosphere and lively entertainment. Most of the High Street shops had stayed open with owners and staff contributing to the festive fun by dressing in Christmas costumes and running charity events.
The town centre, glistening with colour, was transformed into a fairground with rides and stalls appealing to all ages. Ablaze in scarlet outfits, dozens of Santa Claus' greeted shoppers or doled out gifts to excited children. Highlights also included a live Christmas band which added to the fun by playing all the old seasonal favourites.
Weaving their way through the packed streets, jugglers and stilt walkers in sparkling costumes entertained the crowds. The heady aromas of Christmas spices and mulled wine floated through the air merging with the mouth-watering tang of fish & chips from Chippy's van.
It seemed like everyone was there and they were all determined to feel and enjoy the spirit of Christmas. A galaxy of Christmas lights twinkled, the atmosphere was electric and a festive buzz permeated the town centre.
As the evening wore on thousands of people, defying the crisp night air, gathered on the recreation ground to watch a dazzling fireworks display. It was an impressive finale to a fantastic evening.
Family Christmas Night was organised by members of
Haverhill Town Council
, particularly Nick Keeble who has invested enormous amounts of time, energy and effort into the initiative. A number of other local organisations, including Haverhill & District Rotary Club, volunteered their services to help ensure the evening was a success. There is a strong tradition of working in partnership in Haverhill; it's not a new idea. The doing, rather than the talking, is what continues to make the difference.
Offering so much more than just late night shopping, Family Christmas Night brought the community together and gave people of all ages the chance to enjoy some of the magical elements of the season.
© Gold PR in association with Haverhill-UK
Click To View the Video >>>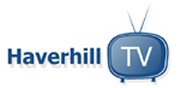 Comment on this story
[board listing] [login] [register]
You must be logged in to post messages. (login now)