Hart of the Matter
Well, hello again. It's not quite a year since I disappeared from view in another place, and here I am again, thanks to the wonders of modern technology.
Firstly, let me apologise to those dinosaurs who had become attached to my sententious burblings in print and have now had to run out and buy a computer in order to become reconnected to their weekly fix.
I am sure many will be trampled in the rush.
If only Iceland and Tesco had appreciated what was in the wind, they could have diversified and made a mint.
In fact, I thought Sainsbury's had when I found it was closing down for yet another major refurb. Surely, there could be no other requirement than to widen its IT offer for just such an eventuality.
Sadly, it turns out, they were more concerned about the advent of Tesco than my resurrection, which only serves to underline how materialism has elbowed spiritualism out of the door in our modern society.
Curiously, my disappearance and subsequent re-appearance both seem to have coincided with major steps in the development of Haverhill's offer of attractive services.
My demise occurred on the day Cineworld opened: I return as we gear up for the opening of Tesco.
We have had the hors d'oeuvres. Iceland is up and running in place of poor old Woolies. On Sunday you could hardly get down the high street at all, as it had turned into one gigantic car park.
Providing a (mostly empty) car park at the rear may have struck council officials as a good idea, but they reckoned without that weakness of the lower body which requires people to park as close as is humanly possible to their target – and anyway, everyone likes a good scrimmage at the front door.
The anticipation has been building everywhere. Last week one was deluged with people complaining about Sainsbury's being closed. The panic had already set in.
Christmas Eve and the Saturday before Easter Day have always seen this sort of mass alarm and hysteria. The store not being accessible for the best part of 36 hours is the sort of Doomsday scenario for which major organisations employ emergency planners, and run mock exercises.
So how were people to cope with what was happening last week? The answer was simple – Hope. The future was so bright because not only did we have faith that the darkness would pass and the dawn – I'm sorry, the store – rise again, but a new sun will also appear in the sky and we shall be doubly warmed.
And quite literally in the sky, too. The Tesco tower ensures that you can see the store, or at least the logo on the top of it, from almost anywhere in the town, day and night, if you really want to.
One hesitates to compare it with those posters of Big Brother in George Orwell's 1984, because, as we all know, Big Brother was an authoritarian megalomaniac with ambitions of world domination, while Tesco is only a superstore - and rather a good one, I reckon. Another member of my household differs, but you can't please all the people...
And it is high time that the nation's biggest retailer had a presence in Haverhill. It's as if we've been holding our breath for years.
So now it's finally here, we await the Tesco Effect – that conversion of Haverhill into a busy and irresistible Mecca for the local area, which was the justification for the planners agreeing to them putting a superstore so close to the town centre.
I forget who it was – some very famous wit like Dean Swift or Mark Twain – who, among his many ingenious pronouncements, described second and third marriages as the triumph of hope over experience.
As one who eagerly looks forward to regular camping holidays in the Lake District in search of those long, balmy, summer evenings eating and drinking within stunning landscape, I know exactly what that phrase means.
Those of us who have lived in Haverhill a long time tend to view each new planning initiative in rather the same light.
But perhaps this one really will achieve its aim. Perhaps the massive increase in footfall in Queen Street will lead to an explosion of little niche market shops, offering things which will draw people from Newmarket, Saffron Walden, even (low be it spoken) Bury St Edmunds, to shop here and buy items which they cannot access nearer to home.
After all, ten years ago, pavement cafes in Haverhill seemed a ridiculous dream, and now we have two, and people sit out in them on the coldest days, determined to be part of this continental revolution.
As I have come to learn over the past year or so, you never know what's round the corner... unless it's Tesco, of course, and then you can see it over the rooftops.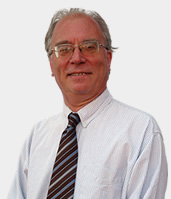 David Hart revives his personal take on the week in Haverhill, covering everything from major town developments to what we do with our rubbish.