Haverhill Life Magazine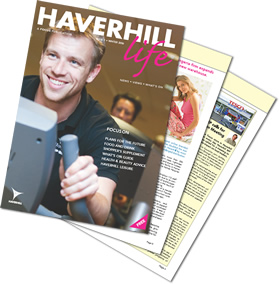 Haverhill Life is a quarterly magazine dedicated to the town of Haverhill in South West Suffolk. The magazine contains news, views and vital facts about the town as well as articles and features.
Haverhill Life also carries adverts for local businesses and traders as well as lots more to keep you amused.
The magazine is Free and is available from shops, pubs, clubs and other public sites in the town. It is also available in many of the villages around Haverhill. Currently it is not delivered door to door.
Haverhill Life is very much a community magazine and contributions from local people are welcomed. So if you have a story to tell or would like to get something off your chest please write and tell us -
info@haverlife.co.uk
The Haverhill Life magazine is available from :