Making Moves - Junction Life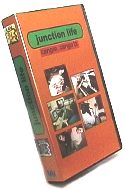 A ten-minute film made by young people at Cangle Junction, the Newstart group and others interested in new media in Haverhill. The film had its premiere at Cangle Junction on Friday 24th March 2000 and will now tour clubs, cinema and arts centres in the Eastern Region.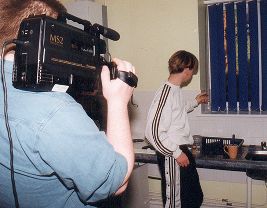 Over 20 young people came to movement, photography, video, and drumming workshops run by Sam Dawn, Suffolk Dance's Development Artist, and Caro BlountShah. Live music was recorded and mixed with samples on computer with the help of music worker Mark Rothera, from Cambridge. The film was devised and edited with professional film animation company D. fie tarn from Edinburgh. The company has worked with Orbital and Jamiroqui and was recently nominated for a Brit Award.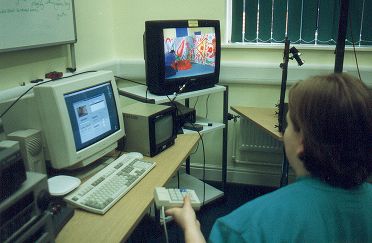 The ideas for the film came from the experiences of the people living at the centre. One of the stars of the film is a bright orange inflatable sofa. In the film household objects, including the sofa and a football, come alive. The group worked as a team on some creative special effects with D. fie foe to turn the video footage into a pixilated animated film.


The project was funded l-laverhill Town Council, St Edmundsbury Borough Council, Haverhill Arts Centre, Suffolk Dance, and Arts4Everyone Lottery funding from Eastern Touring Agency's Creative Promoter project.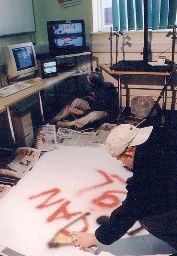 The film will be shown at Haverhill Arts Centre as part of the Haverhill on Film evening on 27th June 2000. Phone Nick Keeble at Haverhill Town Council on 01440 712858 for details of times and tickets.
For details of other Junction Life showings phone Caro Blount-Shah on 01284 756934.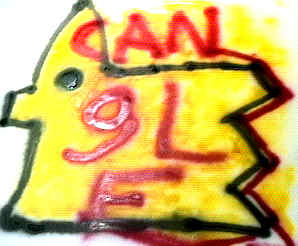 Download the Video Clips ...
Intro Sequence
1.00Mb

Chair Sequence
1.25Mb

Outside Sequence
890Kb
Coming up soon: Face 2000
From April onwards there will be a new multimedia project happening at Cangle Junction involving digital photography and making a CD-ROM.
For more information phone Nick Keeble at Haverhill Town Council on 01440 712858
For more info
Contact ...

Steve Hurr:
Cangle Junction
01440 715400 Or Fax 01440 715420
Caro Blount-Shah:
Arts Development
01284 756934 or fax 01284 756932