Bed blocking in county is among worst in UK – MPs
By Jo Deeks on Thursday, 31st January 2002.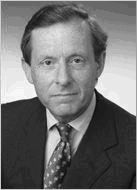 Four Suffolk MPs say enough is enough after discovering that bed blocking figures for Suffolk are among the worst in the country.
Haverhill's MP
Richard Spring
, along with David Ruffey,. Tim Yeo and the Rt Hon John Gummer have written to Jane Hore, leader of Suffolk County Council. They say the council has still failed to address shortcomings which were raised at a Westminster meeting last year.
They say latest statistics show ay January 15 there were 213 blocked beds across the county, compared to 191 on December 4. Blocked beds at acute hospital sites have increased from 68 to 87 over the same period.
Targets set for the county are to reduce the total number of blocked beds to 129 by March 31. The MPs say the lack of progress being made is "utterly unacceptable", particular in view of the recently awarded special grant of more than £1.5 million.
The MPs accuse the county council of failing to solve a problem which has been of its making, because it continues to pursue a policy of discrimination against private nursing homes.
They say private homes are paid considerably less by Suffolk County Council than nursing homes in the rest of East Anglia. This undermines the chances of new places being created in the private sector.
They say Suffolk pays £352 a week for purchasing nursing care for old people, compared to £347 in Huntingdon and East Cambridgeshire, £400 in Cambridge City and £371 in Fenland.
"Your promises to take immediate, practical and effective action to reduce the number of our older people blocked in beds have not been met," their letter said.
"Should you fail to meet your target by March 31 this year we demand the resignation of the portfolio holder for adult care and health, Coun Terry Green. Somebody simply has to take responsibility for this utter shambles – enough is enough."

Comment on this story
[board listing] [login] [register]
You must be logged in to post messages. (login now)