End discrimination of Suffolk, says Spring
By Jo Deeks on Thursday, 11th April 2002.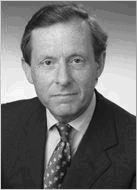 Suffolk is being consistently discriminated against by a Government which is hostile to rural England, MP
Richard Spring
told his West Suffolk Constituency AGM.
Mr Spring suggested that from the point of view of health, Council Taxes and policing, Suffolk was receiving "the shortest possible straw".
Suffolk received the worst allocation of any health authority in the country in the latest NHS settlement, Mr Spring said.
The county had consistently received the lowest percentage increase in England and hospitals were operating with deficits.
At the end of September, Suffolk had the lowest number of police officers per 100,000 population yet crime had risen by 2.2 per cent, violent crime by 20.6 per cent.
He said Council Tax bills had gone up by as much as 59 per cent, compared to 41.9 per cent nationally. Yet the county council faced rising debt, with a growing pension scheme deficit.
As of December 31, 2001, Mr I Spring said Suffolk County Council's debt had risen to £146 million, equivalent to £217 for every man, woman and child in the county, with interest alone costing £12 per head of population.
Mr Spring attacked the leadership of the county for failing to fight against this discrimination of Suffolk residents.
He said only Conservative MPs had repeatedly brought up the issue at Westminster.
"We can only once again appeal to the county council to stand up and fight aggressively with central Government — which is the same political party — and try to work with us to stop this discrimination.
"As a local Member of Parliament I am fed up to the back teeth with the continuing deterioration in our support services whilst we pay even more for them, and the silence that greets the situation in Ipswich. Enough is enough — these figures say it all." Mr Spring said.
CAPTION:
Richard Spring
MP (Con)… attacking the Labour run county council

Comment on this story
[board listing] [login] [register]
You must be logged in to post messages. (login now)