Haverhill GP Cuts: Fight Goes to Westminster
Wednesday, 21st November 2007.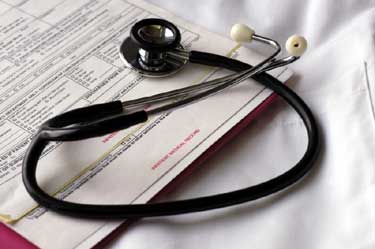 West Suffolk MP,
Richard Spring
, will present a 10,000 strong signed petition to the House of Commons in a bid to force Suffolk PCT to reconsider the reduction in funding to Haverhill GP practices.
On Thursday 22nd November, Richard along with Ann Sisson, Practice Manager at Christmas Maltings Surgery under Dr Mohan & Partners, and Marion McLaine, Practice Manager at Dr Cornish & Partners Surgery, will hand in another copy of the petition at 10 Downing Street.
Suffolk PCT is proposing to change the current Personal Medical Services contracts which will result in a reduction of £280,000 in funding to Haverhill GP practices. Richard has been extremely concerned that these proposals will have a damaging effect on the provision of healthcare for his constituents in Haverhill.
As a dedicated Suffolk health campaigner, Richard joined Christmas Maltings Surgery and other Haverhill GP practices to campaign against the cuts which are planned to start from April. Richard encouraged worried residents to sign a petition which now contains 10,000 signatures.
Richard said: "From the outset I have argued that the proposals put forward by Suffolk PCT were wholly and completely unacceptable. The slashing of funding for GP services in Haverhill will have a devastating effect on front line patient care.
Haverhill is the most rapidly expanding town in Suffolk and is served admirably by the three GP surgeries located there. Funding should be increased to reflect this additional need, not cut due to the operation of an unfair funding formula which has a disproportionate effect on our local GP services.
I have paid numerous visits to the GPs in Haverhill, to listen to their views and discuss their concerns. Haverhill doctors are wholeheartedly united against the plans to cut funding. In addition to the doctors, I have been overwhelmed by the amount of support this campaign has received from the local community as a whole.
As well as presenting the 10,000 signed petition to the House of Commons, I am delighted that Ann Sisson and Marion McLaine, both Practice Managers in Haverhill, will be joining me in handing in the petition at 10 Downing Street. I am determined that all there hard work shall not go to waste and Suffolk PCT shall see sense.
These proposals do not have the support of the GPs, nurses or patients. I once again strongly urge the PCT to look again at their plans."

Comment on this story
[board listing] [login] [register]
You must be logged in to post messages. (login now)