Haverhill Rock Competition 2008
Monday, 28th January 2008.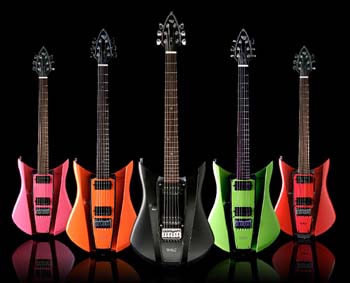 The line up for the 2008 Haverhill Rock Competition has been confirmed with bands taking part from Haverhill and Saffron Walden. A wide range of musical styles is on offer with everything from Rock and Grunge to Indie Pop and Punk.
There are three heats with the winner from each taking part in the final. The audience get the chance to influence the outcome as an audience vote at the end of each heat is one of the deciding factors into who makes the final.
Heat 1 Friday
1st February
The Stray - a Rock group from Haverhill
3 Screaming Popes - a Haverhill based Rock group
Born Out of Nothing - a Rock / Punk / Alternative Indie group from Haverhill
Heat 2 Friday
8th February
Selective Walk - Rock / Indie / Alternative sounds from Haverhill
Eva's Dream - a Saffron Walden band with a Roots / Indie / Pop influence
Indigo - an Indie Rock band from Haverhill
Falling Empire - a Rock Grunge outfit from Haverhill
Heat 3 Saturday
9th February
The Early Birds – a Rock / Blues and Mod band from Saffron Walden
Solstice – a Haverhill based Indie band
Chaos Dynasty – a Heavy Metal band from Haverhill
The heats and final all take place at Haverhill
Arts Centre
, at 8pm. To book tickets, (£5.00), call the Box Office on 01440 714140. The minimum age for entry is 14 and proof of age may be required.
Haverhill Town Council
Arts and Leisure Manager Nick Keeble said
"Its great that so many Haverhill based bands are entering the competition this year. The Town Council is keen to promote live music at the
Arts Centre
and this competition is an ideal way for that to happen and for local groups to showcase their talent.
The first prize is the chance to make a CD in a recording studio, plus a gig at the
Arts Centre
.
The Haverhill Rock Competition is sponsored by
Haverhill Town Council
as part of their Leisure for Young People Programme

Comment on this story
[board listing] [login] [register]
You must be logged in to post messages. (login now)