Haverhill Schools Initiative Announce All Female Pop Group Event
Tuesday, 5th February 2008.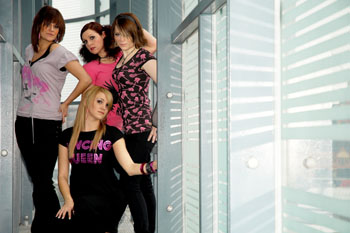 Haverhill Schools Initiative is hosting a live and exciting all female pop group called "Collective" who will be playing a live show at the Haverhill
Arts Centre
on Thursday 14th February. Doors open at 7 pm till 9 pm. Tickets cost £2.50 available on the door. The event is for middle school aged young people. "Collective" are spending 4th – 8th February at Parkway Middle School working in music and RE lessons.
Beckie Pickering, Haverhill Schools Initiative Schools Workers says: " This is a great opportunity to have a professional band playing in Haverhill for our middle school young people, we hope the event will be enjoyed by many. Collective have been working really hard preparing for the event which we hope will be a massive success".
For more information about the event please contact Beckie Pickering at Haverhillschoolsinitative@gmail.com or call 07875485520
Haverhill Schools Initiative is a Christian charity based in Haverhill. The charity works within the schools of Haverhill and Clare providing a live Christian perspective.
E-Mail Link: Haverhillschoolsinitative@gmail.com


Comment on this story
[board listing] [login] [register]
You must be logged in to post messages. (login now)