MP, Richard Spring Attends Public Meeting in Kedington
Wednesday, 6th February 2008.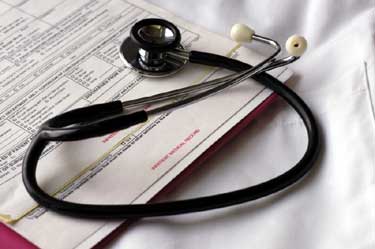 At the request of Kedington Parish Council, West Suffolk's MP,
Richard Spring
will attend a public meeting in the village on Friday 8th February to discuss the proposed closure of the Christmas Maltings Kedington Surgery.
Richard has been involved in local campaigns in Haverhill and other parts of the West Suffolk constituency to fight proposed cuts in GP practice funding via the Suffolk Primary Care Trust (PCT). The surgery in Kedington may close as a result of the cuts in funding. PCT intends to build a new walk-in health centre in Haverhill at an estimated cost of £800,000 to provide additional GP appointments amongst other services. Therefore, the Parish Council is questioning why such a project can be proposed when cuts in GP budgets are leading to village surgery closures such as Kedington.
Last November Richard attended a public meeting in Haverhill to campaign against the GP practice budget cuts and also assisted constituents by presenting a petition to Parliament containing some 10,000 signatures opposing the cuts.
Regarding his meeting in Kedington Richard said: "I can entirely understand the concern and opposition to the closure of Kedington's village surgery. Closure will greatly impact on elderly and infirm residents, as well as young mothers in particular. It is not always easy or possible to travel into the town to meet a doctor's appointment with very limited public transport. I have been in touch with the Christmas Maltings Surgery. I look forward to hearing all of the points raised at the meeting and to being able to assist the Parish Council in addressing this very important issue."

Comment on this story
[board listing] [login] [register]
You must be logged in to post messages. (login now)