MP hope for OAP burgled five times
By Jo Deeks on Thursday, 9th May 2002.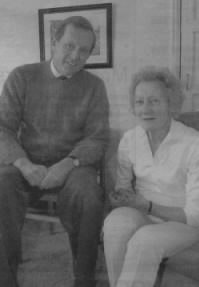 A widow of 73 who has been burgled five times is hoping a visit from MP
Richard Spring
will help bring security improvements for her and her neighbours.
Sylvia Miller, of Priory Avenue, Haverbill, had heart by-pass surgery last year and recently appealed to thieves to leave her alone as she has nothing left to steal.
Despite all the break-ins over the past four years, and suffering three heart attacks, Mrs Miller is determined not to be driven out of her home.
She said: "It is as lovely bungalow and I have nice neighbours, why should I let them drive me out of my home? it is not just me, there have been several others in this area.
They seem to target us because there are a lot of elderly and disabled people, it is very unsettling.
"I am now getting a security light fitted after waiting four years. They keep saying they have not got any money, but it is getting beyond a joke. I just cannot take any more. Hopefully now they will move things along."
Richard Spring
paid tribute to Haverhill police for helping Mrs Miller, but sought assurances that the new Havebury Housing Partnership, which takes over responsibility for her home later this month, would replace her windows and review security.
He said: "it is shocking that Mrs Miller has been the victim of crime in this way. She is an incredibly brave lady.
The Havebury Housing Partnership tell me that they intend to replace her windows in the summer and I have impressed upon them that this must be a top priority."
A spokesman for St Edmundsbusy Borough Council said it was supporting Mrs Miller as much as possible, and treating her case as a high priority.
The scheme manager bad visited her and the council had arranged a visit from the local crime reduction officer and the housing officer in the next few days.
"To improve security the council has previously provided extra lighting on the pathway at the back of the property. In addition, replacement windows with window locks will soon be provided once the property has been transferred to Havebury," the spokesman said.
CAPTION: Special visitor … MP
Richard Spring
with burglary victim Sylvia Miller at her home.

Comment on this story
[board listing] [login] [register]
You must be logged in to post messages. (login now)