MP renews his appeal for football club
Thursday, 25th October 2001.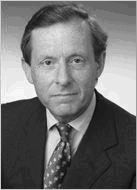 MP
Richard Spring
has made repeated calls for financial help for Haverhill Rovers football club.
Mr Spring visited the club to meet Michael Barnett, the new chairman, and described the club's response as "enormous and infectious."
Mr Barnett hopes the local business community will help finance a complete revamp of the club's facilities at Hamlet Croft, costing around £150,000.
Following his visit, Mr Spring has written to the Sainsbury Family Trust, David Sheepshanks, chairman of Ipswich Town Football Club, and Adam Crozier, chief executive of the Football Association.
He has asked them all to see if any help is available to the club, which faces financial difficulties and needs refurbishment to its grounds.
He said: "If the club cannot secure funding from various sources, it risks closure and this excellent facility would be lost to the community.
"When a club of this nature dies, it is extremely difficult to restart."
Mr Barnett said he was optimistic that, with Mr Spring's support and that of the business community, the club could survive.
A professional consultant is due to be appointed to work on securing sponsorship for the club.
Anyone who can help should contact Mr Barnett on (01638) 508003.

Comment on this story
[board listing] [login] [register]
You must be logged in to post messages. (login now)