The Sixties in sound and vision
Tuesday, 16th March 2010.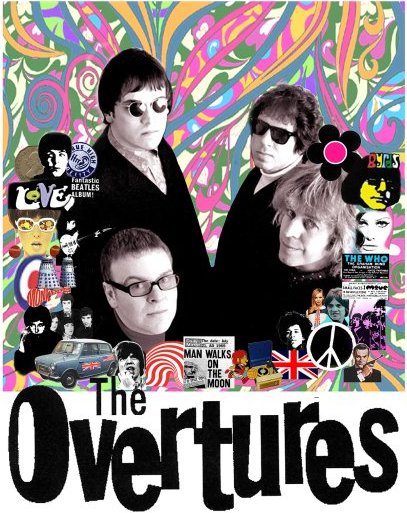 There's a chance to go back to the Swinging Sixties on Thursday next week in a spectacular show at Haverhill
Arts Centre
.
One of the top Sixties music acts in the world will be performing, with a backdrop of local film footage of Haverhill and this part of East Anglia.
The huge changes in music,fashion and culture which the Sixties brought about have left an indelible mark on the world.
Many of the creators and innovators of the Sixties were of course, British, a fact of which we can all be proud, so in recognition of such everlasting achievements, The Overtures have devised a special concert, suitably titled The Bootleg Sixties.
It is a fully self-contained two-hour plus show, packed with great music from all the classic artists of the decade, and backdropped by fantastic visual footage,including archive material from each town and city hosting the show.
Add in some guest appearances, some fab 60s costumes and of course, The Overtures' own inimitable performance,and you've got a show which is sure to delight audiences of all ages.
The Overtures are recognised as one of the finest exponents of the Sixties music in the world today,and among their many credits and successes they are proud to have been asked personally by Sir Elton John to be the main act at his civil ceremony wedding, as well as to support him at the 02 Arena in London on New Year's Eve.
Tickets are £15 and available from Haverhill
Arts Centre
box office on 01440 714140.

Comment on this story
[board listing] [login] [register]
You must be logged in to post messages. (login now)