Genealogy Home Page
Welcome to the Haverhill Family History Group website. This is a joint project produced by Haverhill-UK and the Haverhill Group of the Suffolk Family History Society.
The Haverhill Group of the Suffolk Family History Society are one of seven groups operating within the County organisation. The other six are at Bury St. Edmunds, Ipswich, Lowestoft, Saxmundham, Stowmarket and Sudbury.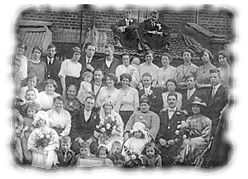 The Haverhill Group meet at the Old Independent Church in Haverhill on the second Thursday of every month at 7.30pm. The meetings consist of either a guest speaker or a members research evening - for details see our List of Meetings - using the large amount of equipment and information that we have to assist anybody researching their family history. Research is not restricted just to Haverhill or Suffolk as the growing number of records that we have, or have access to, cover most of the United Kingdom. In addition to the monthly meetings there are several coach visits a year organised to major record offices such as the Family Record Office in London and the Public Record Office at Kew. Membership of the Group is free and all we ask is for a small payment to cover the cost of the coffee which is served during the evening. The majority of our members are members of the Suffolk Family History Society and details of how to join and the current cost can be seen on their website. Membership of the Society opens up further research opportunities at a very modest annual cost.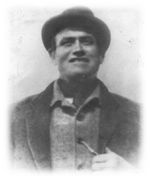 The website has been a great success since it was first opened in 2000 and contains a growing number of records covering Haverhill and the surrounding villages. The various data has been transcribed both by members of the Haverhill Family History Group and by individuals who for their own use or interest have transcribed data which they have a personal interest in and which they have generously given the Group for publishing for the benefit of researchers world wide. We thank these friends for ther kindness and generosity. The Message Board has been a very popular part of the site. We know of many success stories where people have found details of relatives as a result of publishing a request for help on the board. As the group is not large enough to take on detailed research it does rely on the help of others to follow up people's messages and assist them wherever possible. We appreciate that so many people have done that.
If you live in the area and would like to expand or start your family history research why not come along to one of our meetings? You will meet friendly members who will be only too happy to help you and exchange information.