Haverhill 2000 - The Face of Haverhill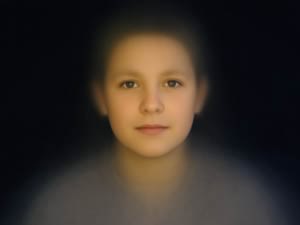 Haverhill 2000 was an ambitious photographic project which involved the participation of 2000 citizens of Haverhill in the creation of a unique virtual community.
The project was a collaboration between the photographer Chris Dorley-Brown and the people of Haverhill. It represents the second major civic morphing project by Dorley-Brown, who had previously made a giant ceramic mural in Cambridge.
Haverhill 2000 was more ambitious in terms of the amount of people who participated. There were two thousand individuals photographed for the project.
Setting up a mini studio in various locations in the town such as shops, community centres and the local arts centre, Chris made the portraits on a Nikon digital camera over a 3 month period in the summer of 2000. Using computer software such as Photoshop and Morph, the photographs were then merged and arranged into the groups you see here.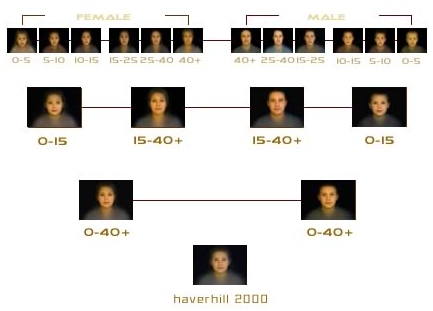 The intention of the project was to establish a permanent and accessible image archive of a towns population at a certain moment in time but also to create a new "virtual population" made up of different combinations of faces within sex specific age groupings.
As an artist working in a variety of photo based media, Chris Dorley-Brown is interested in how the portrait, as a traditional convention in picture making, can reveal things about individuals, the way we live and the way we feel.
In order to preserve the privacy of the participants, this site does not reveal the original pictures, but starts at the first generation of morphs i.e. two faces making one portrait.
Chris Dorley-Brown would like to thank Nick Keeble of Haverhill Town Council for creating the impetus and context, Kathie Coltman for her skilful negotiations, desperate optimists for a web design above and beyond the call of duty and Anna Harding for her continuing support.
Related Stories on Haverhill News :