Vote Here Against GP Cuts in Haverhill
Thursday, 20th September 2007.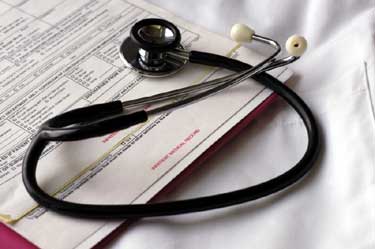 Due to a number of requests from posters on the Haverhill-UK
Local Issues Message Board
, Haverhill-UK has created the facility for an online petition against proposed cuts to funding for Haverhill's surgeries.
A petition of signatures against the cuts already exists elsewhere and is growing rapidly. More than 2000 signatures were recorded on Saturday the 8th September in just over two hours when medical and administrative staff from Haverhill's three surgeries, supported by town, borough and county councillors as well as Haverhill MP
Richard Spring
held a stall at Haverhill market.
Since then at least an extra 5000 signatures against the cuts have been collected at Christmas Maltings Surgery alone.
A Town Council meeting with the Suffolk Primary Care Trust is due to be held at Haverhill
Arts Centre
at 7.30pm on Tuesday 25th September, to which there will be limited space for members of the public to attend. The discussion will refer to the proposed budget cuts which could total up to £400,000 being withdrawn from funding for doctors' surgeries in Haverhill. It has been argued that these cuts may even result in the loss of two doctors from Haverhill practices and lead to fewer appointments.
A call has now gone out from the boards for those 7000 signatories and anyone else who is opposed to the cuts to turn out on Tuesday Night and attend the meeting at Haverhill
Arts Centre
.
To sign against the proposed cuts,
click here
.
Haverhill-UK remains an independent organisation.
Haverhill-UK is not in receipt of public funds. What's more, since its launch in 1998, Haverhill-UK has never received any public funding from any source.

Comment on this story
[board listing] [login] [register]
You must be logged in to post messages. (login now)