The Haverhill Show
The Haverhill Show is an annual event.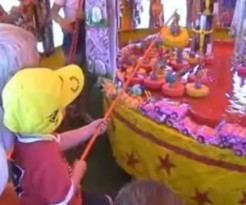 Visitors enjoy a fun packed programme of events designed to appeal to all age groups. Attractions often include a fun fair, a baby show, face painting and dog show to name but a few. Trade stands and side shows add further interest.
Essentially a family event, the Haverhill Show has grown from strength to strength over a period of twenty-five years. It has acquired an excellent reputation for drawing together the generations and for its focus on fun in the community.
The Haverhill Show receives no direct sponsorship and has no paid members of staff. It is organised by a group of volunteers and depends on the sponsorship of local companies.
Contact Details :
Related Stories on Haverhill News :